Fancy Food Show Highlights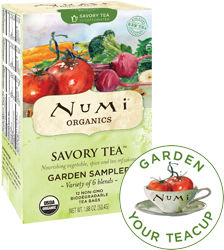 by Patti Regehr
Normally, I spend all three days at  the Fancy Food Show and wish there was even more time to check out all the products but this year it just didn't seem all that compelling.
I skipped last year so I was really looking forward to seeing and tasting new foods.  I especially was looking for foods that were healthy, economical and good for the environment and local stores.
On the first day, Katherine Magid and I searched and really didn't find foods that interested us much.  It seemed like Quinoa was in everything:  chocolate, drinks, crackers, etc.  Okay, I know that it is healthy but does it have to be in my chocolate?  No one seemed to be really excited about their products.
But there were some highlights: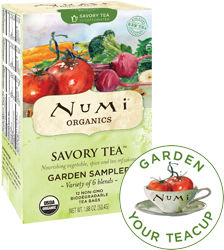 Numi Tea had sent me some samples of their "new teas" prior to coming to the show.  These "teas" are called Savory Teas-one that I especially like is Fennel Spice with almost all organic ingredients: fennel, celery root, orange peel, onion dill, decaf green tea, honeybush, and black pepper.
Brussel Sprout Chips
Turmeric Tea
Cheeses served on dried apples and oranges instead of crackers
Seeing a film about the harvesting of Turkish Hazel Nuts